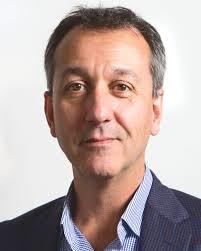 Authentic Web equips enterprise IT and Marketing with domain management, automation and business intelligence to optimize and innovate digital brands.

AS PRESIDENT OF APLUS, AN INTERNET AND WEB HOSTING SERVICE OWNED BY DELUXE CORPORATION, PETER LAMANTIA HAD A PROBLEM. He had 1,000 domains to look after (more or less.) Every few months a gigantic Excel spreadsheet would land on his desk from his domain manager looking for instructions: renew or don't renew. He would stare at the spreadsheet. It would stare back at him. The decision was invariably: "Ah what the heck. Just renew them." This did not seem to make sense to Peter. And he had an idea of how to fix it.
Months of research confirmed to Peter that he wasn't the only person in enterprise managing domains by spreadsheet. Pretty much everyone does.
And no one likes it. Peter wrote a detailed specification for the dream system that would solve the problems of every digital marketing exec, IT manager and administrator who suffers from trying to manage domains in the complete absence of data, reports, process controls and systems.
Numerous high-profile corporate customers later, there is no turning back. Authentic Web is rapidly establishing as the standard for best practices to manage corporate domains.